Fertility issues can be very stressful for couples, especially if it was the last thing you expected when you decided to start a family.
When comparing egg donation programs and their ability to deliver the egg donor you are looking for, quality is clearly more important than quantity. Extensive evaluation processes, coupled with unparalleled service and firsthand personal experience, gives Family Formers' intended parents access to donors of unmatched quality.
By being highly selective and limiting our egg donor program to only the highest quality egg donors we are able to take time to get to know each of them – their character, background and intelligence. Since we know our donors, we are far better able to help you find the exceptional candidates that will best suit your needs.
Upon selection, you as the prospective parents and the egg donor will sign an egg donation agreement, with proper legal representation. This will address all the legal implications of an egg donor agreement, including the legal responsibility of both parties, compensation, and agreement terms.
Once the contract has been signed, the egg donor will then be medically and psychologically screened. The intended parents IVF specialist and psychologists will determine exactly what types of screening the donor must undergo. You can rest assured that we will work closely with your clinic to ensure all participants make the necessary arrangements to accomplish this process.
When the donor's medical and psychological screenings are completed, the egg donation process can begin. You can expect this egg donation process to take anywhere from 2-3 months. Your physician will be able to explain the process in further detail.
We are proud to work in conjunction with Boca Fertility in Boca Raton, Florida. The unsurpassed expertise of Dr. Peress and his staff of embryologists, nurses and patient liaisons are committed to providing you high quality, expert and compassionate care. Boca Fertility has helped families grow since 1982. They are proud to be the first IVF center in Palm Beach County to have accomplished a successful pregnancy and delivery of a baby conceived through IVF in 1987.
We look forward to assisting you in starting your family!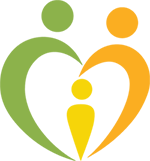 Family Formers
Teresa Rockey
Tel: 561.529.0488
Fax: 561.257.1384
teresa@familyformers.com
Leila Rodriguez
561.523.5129
leila@familyformers.com
Hablo español
Quick Forms
donor medical form