Dear Donor:
Becoming an egg donor is one of the greatest gifts you could ever give a couple struggling with infertility. Approximately, 1 in 6 couples have trouble conceiving. Helping intended parents realize their hopes and dreams through anonymous egg donation is kindness beyond measure.  Our team of specialists include licensed psychologists, attorneys and geneticists. They are all experts in working with couples that have fertility issues and require the assistance of a compassionate donor. After our interview process, you will be added anonymously to Family Formers' password protected database. Once you become one of our elite egg donors, intended parents will be able to review your profile and select you if you are a match for them.  Once you and the intended parents have decided to work together you will sign an Egg Donation Contract, with proper legal representation. The attorney will address all the legal implications of egg donation including the legal responsibility of both parties, compensation agreement terms, ownership of eggs resulting from donation, etc.  It is very important that you understand the commitment required of you, be able to demonstrate integrity and dependability throughout the entire egg donation process. Family Formers is here to provide you with caring support and assistance during the course of your commitment. The process involves taking a regimen of medications and undergoing minor medical procedures. It is the sole responsibility of the egg donor to research all potential risks and discuss these with your physician.  Family Formers is thrilled you are considering becoming an egg donor. We look forward to meeting you and joining us in helping an intended parents' dreams of becoming a family a reality.
Requirements to Be A Donor
Altruistic, compassionate individual
You must be a healthy female between the ages of 19-30
Have a regular period
Have a healthy weight, under 165 pounds
Non smoker
No current use of drugs or excessive alcohol
Not currently on medications, other than Birth Control
In the last 12 months, you must NOT have taken Depo-Provera, or had a hormonal IUD
No tattoo's or piercings within the last 12 months
 Never convicted of a crime
No family history of inherited genetic disorders
Reasonably healthy family history
You must be psychologically healthy – no psychotic disorders
Willing to undergo a medical and psychological evaluation (psychological evaluation entails taking the MMPI – clinical personality test that provides an objective measure of a person's personality)
You must be willing to take injectable medication (small sub-q shots)
Dependable, mature and able to keep appointments
Do You Meet the Requirements to Donate Eggs?
Fill Out A Donor Application Form Today!
The Egg Donation Process
1. Complete the egg donor application sent to you through email. Please fill it out completely, sign it and send it back to Family Formers. You must include a few photos of yourself for our database. Choose your photos carefully and use mature judgment on the tastefulness of your appearance. Cell phone pictures are not acceptable as they do not provide the needed quality. Should you not have an appropriate photograph we will arrange to have some taken.
2. Family Formers will carefully screen your application and arrange for an interview to meet you. After you pass our in-depth interview, you will receive an Egg Donor Agreement between you and Family Formers. Once we receive the signed agreement, we will add you to Family Formers' database.
3. Once intended parents select you as potential match, you will be asked to have all necessary medical and psychological screenings to be determined by the physician.
4. Once you agree to donate, we will forward an Egg Donor Contract to you. This agreement will be executed with proper legal representation for both parties. It will address all the legal implications of an egg donation including the legal responsibility of both parties, compensation agreement terms, ownership of  eggs resulting from donation, etc.
5. To commence a cycle, you may receive a prescription for oral contraceptives to help regulate your cycle. This will help coordinate your cycle with that of the intended mother or gestational carrier. Please discuss questions regarding sexual activity with your physician.
6. While on birth control pills, you will begin a medication called, Lupron. This is administered daily as a subcutaneous injection by a tiny insulin type needle and is very painless. The fertility nurse will teach how to administer this injection to yourself. Lupron is not a fertility medication rather it is given to suppress ovulation.
7. The second phase of medication involves 8-10 day series of injections of a follicle stimulating hormone (FSH), such as Follitism or Gonal-F. This medication helps the eggs grow and mature. A few seconds of mild pain is associated with this injection and you may experience mild bloating and occasional nausea. You will have blood work and an ultrasound during the stimulation phase to determine the number and size of the eggs. The possibility of pregnancy during this phase is very high therefore, the fertility doctor will recommend that you avoid intercourse from the first day of stimulation until one week after egg retrieval. Sometimes an egg is not retrieved and that could lead to pregnancy for you.
8. You will be given a medication called Human Chorionic Gonadotropin (HCG) 36-34 hours prior to egg retrieval. You will need help administering this medication and will be informed of the retrieval procedure time. Do not eat, drink or have intercourse the night before the procedure. While there will be no incisions or cuts, this is considered surgery. Please arrange for someone to drive you to and from the appointment.
9. You will be under general anesthesia to avoid discomfort during the egg retrieval procedure. The IVF specialist will use an ultrasound machine for guidance and will insert a needle through the back of the vaginal wall to retrieve the eggs. This procedure will take about 20-30 minutes. Recovery time varies from person to person but generally the experience of mild discomfort similar to menstrual cramps for a few days is normal.
10. In a sterile lab at the IVF clinic, your eggs will be combined with the recipient father's sperm. Three to five days later, a few fertilized eggs will be implanted into the recipient mother's or gestational carrier's uterus.
11. Compensation will be given to you the day after egg retrieval has been confirmed. As you can see, egg donation requires quite a commitment on your part. The gift you are offering is beyond measure and Family Formers is pleased to do everything possible to make this a positive experience!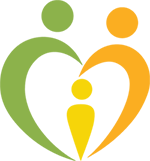 Family Formers
Teresa Rockey
Tel: 561.529.0488
Fax: 561.257.1384
teresa@familyformers.com
Leila Rodriguez
561.523.5129
leila@familyformers.com
Hablo español
Quick Forms
donor medical form